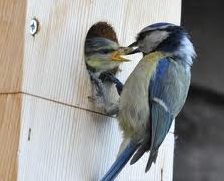 With daffodils and primroses out in the garden and warmer weather at last, Spring is on the way – and what better way to capture the season in all its glory and splendour than with a wildlife camera from security and surveillance specialists FlyontheWall?
They offer a great range of easy-to-use gadgets and equipment to suit all budgets – from true outdoor adventurers to those who prefer to view Britain's wildlife from their kitchen window! The wildlife cameras start from just £149.99 and are an ideal gift for nature lovers and bird watchers.
PLUS, FreeCashback customers can use voucher code 10JDS to save an extra 10% until 31st March 2012.
As well as wildlife cameras, FlyontheWall offer a host of innovative gadgets to monitor and protect your home and garden including CCTV packages, night vision and low light cameras, wireless security cameras, in-car surveillance and listening devices.
Shop with Fly on the Wall today and earn 5% cashback
Spring is Nearly Here…Capture it on Camera and Earn 5% Cashback!